Polestar Boating Center, 6171 Hwy. V, Saint Charles, MO 63301 Phone: 636-250-3008
Located in the west back channel of the Dardenne Slough at UMR MM 221.5 RDB.
Full Service Marina, Fuel Dock with pumpout, Land storage, on site marine service with travellift.
A Boat U.S. affiliated Marina with TowBoat U.S. and Bloch Marine Service onsite.
Free, open Wi Fi Hotspot is available all around the Marina!
POLESTAR EVENTS FOR 2014!
First Annual Mississippi Marina Bar-B-Que Cookoff competition June 28th.

CLICK HERE TO SEE SOME PICTURES FROM THE DAY AND THE LIST OF WINNERS


MISSISSIPPI RIVER MARINA COOKOFF 2014
Free, Fun, Family Event!
Saturday June 28th (Sunday June 29th rain date)
Polestar Marina, 6171 Highway V, St. Charles, MO 63301
Call Pete @ 314-406-4062 for more information
Event starts @ 10 am, judging @ Noon and 2 PM
Cash back raffle benefitting DASA (Disabled Athlete Sports Association)
St. Louis Sail and Paddle demos
Safe Harbor Yacht Sales boat show and sale
Invite your Non-Boater Friends
Sample all the great Bar-B-Que
Kids Fishing Derby in Pete's Pond at Polestar
Over 300 pounds of freshly stocked catfish
Open to the Public, all are welcome
Donations are accepted

Sponsors:
Alton Marina
Frontenac Bank
Gateway Alarm
JBJ Insurance
Mixon Insurance
Dan Shields
C & R Enterprise LLC
Broadway Fish
Fabick CAT

Participants:
Bloch Marine Service
Duck Club sponsoring Two Mikes & A Beer
Frito Lay BBQ Banditos
Kurt and Karl Kotraba Marine Service
Lake Center Marina
My River Home - Longshot Saloon - Mike;s LaRosa
PalIsades Yacht Club
Polestar Marina sponsoring Mix'n & Grill'n
Port Charles Marina
Sioux Harbor
John's Boat Harbor
Woodland Marina
Yacht Club of Saint Louis/Sundowners
Liberty Harbor


Hwy 370 to Hwy 94 North, left on Blase Station 7 miles

Click HERE to see a few pictures from the 1st Annual RV Show on the River.

Mississippi River Car Show "Rods on the River" September 13th.


Maybe a Hot Air Balloon Event?

Anyone with suggestions and / or help with the above events is welcome to give Pete a call at 636-250-3008 or drop him an email at tullyservice@gmail.com

2013 Mississippi River Car Show pictures have been posted.
Click HERE to see all the pictures.
Pete Tully of Polestar Boating Center, host of the Mississippi River Car Show along with some of the volunteers, presented a check to Children's Hospital at The Boathouse. This is the primary beneficiary of the car show along with several underprivileged children. In the photo is Pete Tully, Jim Bowen, Jim Durbin, Martha Durbin, Trish Tully, Ken Hunter, Karen Lyon, Brad Phiele, Kayla Williams of Children's Hospital, Jeff Wayland, Sherry Bentrup, John Bloch, Curt Bentrup, Dave Stolze.
Website design by Captainweil Computer Services, LLC
Current conditions at
Polestar Boating Center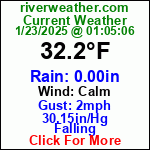 Click HERE for a
Smartphone Friendly
Weather page.
Click HERE to "Like" us on facebook.
Scan the QR Code below for more information on the Mississippi River Car Show
On Site Services:
Bloch Marine Service
Marine Repair – More Time on the Water
636-250-3007
Lee Breeze Marine
Vessel Surveyor – Marine Consulting
314-229-4463
Lewis Boats
Sales and Service
636-949-9926
Safe Harbor Yacht Sales
Pre-owned Yacht Brokerage
636-250-3500
The Canvas Man LLC
Gary Hester
636-397-3232
Wahoo Marine Sales
Specializing in Gibson Houseboats
636-949-2738
Polestar Marina
Fuel and Ice – Superior service
636-250-3008
Land storage available.
Weather Station onsite
from RiverWeather.com